On the Platon, near the Saint Lawrence River in the old quarter of Trois Rivières, stands a monument to the pioneers of the city. On one facade are listed the original builders of this community.  Carved in stone, one finds the name of Pierre Guillet.

A master carpenter by trade, Pierre Guillet dit Lajeunesse was originally from the Charentes-Maritime region of France.  He arrived in the New World in the 1640s accompagnied by his brother, Mathurin.  They both married two sisters in 1648-9 (the records are lost):  Pierre married Jeanne Saint-Père and Mathurin wed Catherine.  Sadly, on August 18th 1652 Mathurin was killed in an Iroquois ambush.  Pierre became the father of 11 children and also a pioneer of Cap de la Madeleine and of the Batiscan River Valley.
With this web site, I would like to tell the story of Pierre Guillet, the first of his name to have descendants in Quebec and in other parts of North America.  I also want to relate the information, I have found on the generations that followed.  I will also bring into it, the families that connect through marriage with mine. 

If a web site exists for these families, I will provide a link.  I enjoy history AND my family's place in it.  

I also enjoy photography so expect many pictures 

I have taken or found in various sources.  

Double click the small pictures to view enlargements and other related pics!

Mike Daoust

Francine (Daoust) Gearey

Louis Guillet m. Marie Trottier - 1684

Joseph Guillet

m. Josephte Rivard-Lanouette 1754

Joseph Guillet 2

m. Brigitte L'Heureux - 1786

Abraham C. Mars

m. Marie Gouin

-1823

Aimé Cinq Mars

m. Caroline Goudreau - 1851

Charles Cinq Mars m. Athanais Nadeau   1886

Aimé Cinq Mars 

m. Aurore Daigle - 1926

Jeanne d'Arc Cinq Mars m. Jean Guy Daoust 1952

Traduit par mon amie  

 Catherine Leclerc

Mathurin Guillet, the son of Pierre and brother of Louis, was a pioneer of Sainte Anne!  In 2003,

Sainte Anne de Bellevue will be celebrating its

300th  anniversary.  Click on the logo to visit the official web site!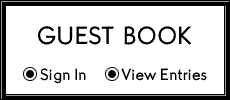 The Story of Pierre Guillet