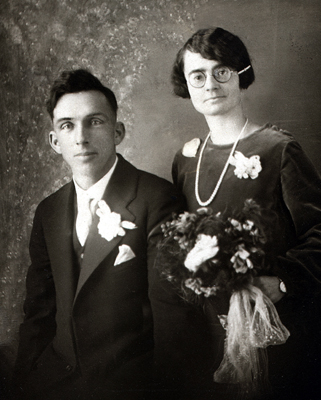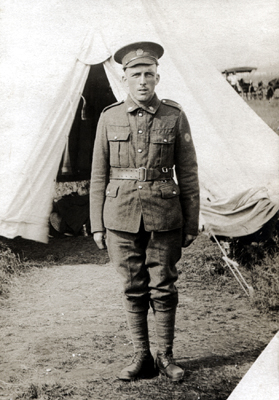 Aimé Cinq Mars

1885 - 1964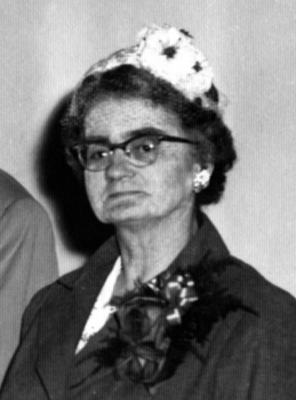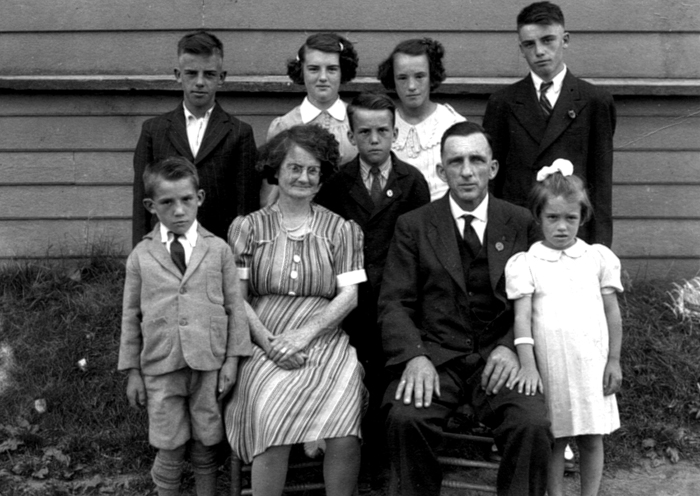 Aimé Cyprien was born on September 16th 1895 in Lotbinière, Quebec, the son of Charles and Athanais Nadeau.  He was baptized on September 17th; his godparents were his uncle Joseph Nadeau and Josephine Portelance, the daughter of Jean Portelance from Manchchester, USA (according to the church record).

He grew up in Lotbinière.  He learned to read and write, most likely going to school at the one room school house on "rue de  l'église".  Towards the end of  WWI, he entered the army and went to Europe.  He was back in Canada in 1919.

On November 26th 1926 at the church of Saint Louis de Lotbinière,  he married Aurore Daigle, the daughter of Evariste and Emma Lemay.  They had 7 children: 4 boys and 3 girls.






Leopold - September 25, 1927






Jean Baptiste - December 28, 1928






Jeanne d'Arc - May 28, 1930






Jacqueline - September 21, 1931






Lucien - November 14, 1932






Joseph - March 19, 1935






Cécile - January 13, 1937


They owned a small house at  # rue de l'église in the village. Their place is still standing today; it has been raised and moved away from the street and extensively renovated by the new owners.

During the 2nd World War, Aimé worked as a security guard in a munitions factory "Arsenal de Saint Malo" in Quebec City.   When it closed after the War,  he worked as a shoemaker.

He later worked for Highway maintenance.  He also worked  as a lumberjack. At one point,  he was hit by a car and had a heart attack.  He went  to a hospital where he discovered he also had a broken leg.  The day the cast was finally removed, he broke his leg AGAIN! 

Aurore suffered from cancer for several years.  She passed away on June 27th 1957.  He stayed with his daughter, Cecile and her family for about 2 years.   He spent his last days in old age home in Montreal. He died of pneumonia on in 1964.
Family recollections. He was a sweet man but very QUIET!!  It was difficult getting him to talk.