Joseph Guillet dit St Mars (2)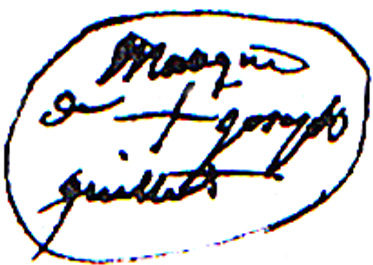 Death of Joseph Guillet dit St Mars March 1, 1802


Joseph Guillet dit St. Mars, the son of Joseph and Marie Joseph Rivard dit Lanouette was born in Batiscan, Quebec on January 5th 1760.  His father passed away while he was still an infant.  The only father he ever knew was his stepfather, Jean Baptiste Dumont whom his mother married on January 15th 1765.  Joseph spent his life in Batiscan probably raising a family on the farm his grandfather, Louis Guillet dit St Mars had acquired years before.

On January 15th 1786, Joseph married Brigitte L'Heureux the daughter of Louis and  Brigitte Rivard ( her ancestor was
Nicolas Rivard dit Lavigne
.  Her new mother-in-law, Josephte Rivard-Lanouette was also a descendant of Nicolas Rivard!!). A special dispensation had to be granted in order for these two to wed. 

The couple had  6 boys and 3 girls:








Mélanie - 1786








Marie Joseph - March 18, 1787








Joseph - December 8, 1788








Geneviève - February 5, 1791








Pierre - February 14, 1793








Louis - 1794








Modeste - June 11, 1797








Abraham - January 30, 1799








Edouard - December 29, 1800

Joseph did not live to a ripe old age.    He passed away on February 27th 1802 at the young age of 42.  Brigitte remarried the following year.   On September 5th 1802, she married Antoine Lemay dit Poudrier.  He was the son of Antoine and Marie Josephte Adam and originally from Lotbinière on the south side of the Saint Lawrence river.   Brigitte died at 81 years of age on September 24th 1848.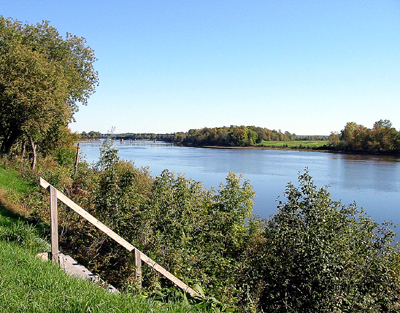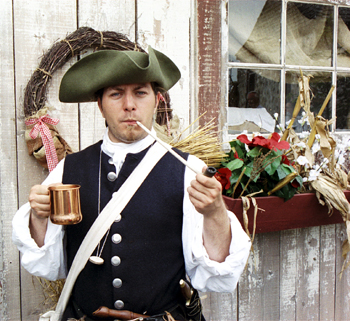 The Batiscan River Valley